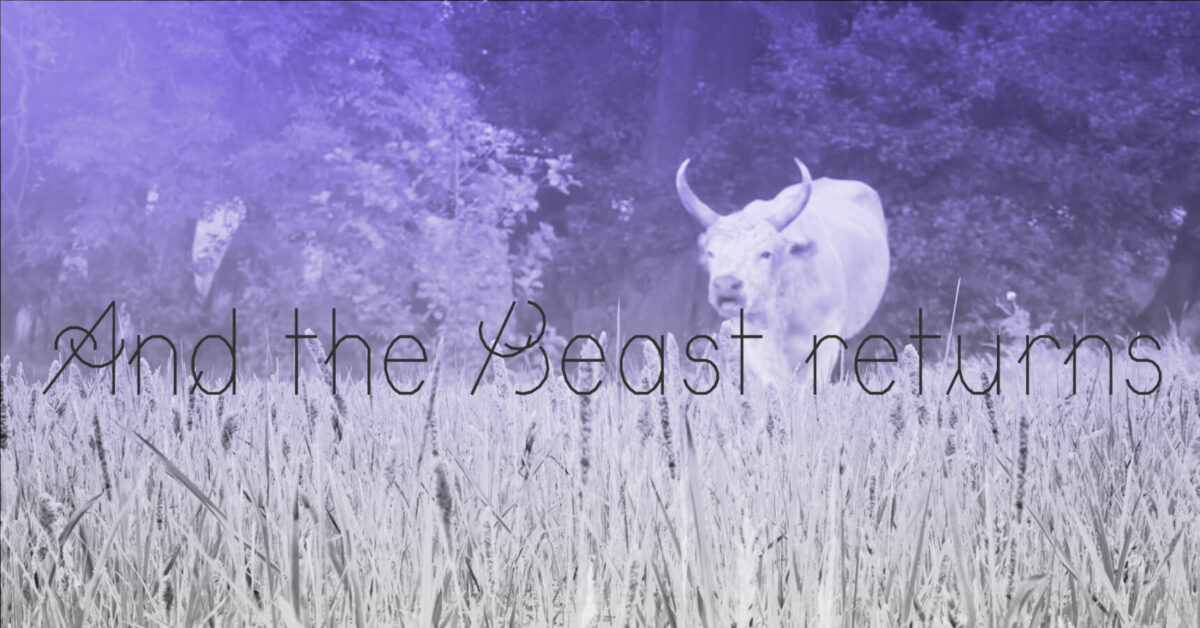 27.05.2022 – 14. 06. 2022.
Pince (Budapest XII. Hajnóczy József u. 5.)
Private view: 2022. 05. 26. 18.00
Fuzzy Earth is looking for the 'lupus in fabula' (the wolf in the story). They are awaiting the arrival of the monstrous. They believe that beasts have something to tell us about survival. The beasts of the collection are not products of nature. They are envisioned, created, summoned, resurrected or released to our environment as a result of a series of human errors and accidents. They might be real, mythical or engineered creatures. Most are feared by humans while others found a way to get integrated into the local culture.

The exhibition invites visitors to glimpse Fuzzy Earth's ever-growing bestiary. The artist duo collects and archives newly emerging ecological narratives on the edge of environmental failure through the medium of character design, artifacts and film. They uses architecture as a narrative tool. Throughout their investigations, they archive key architecture elements that capture the characters of the beasts. They can be considered artefacts, relics, or climate catastrophic souvenirs.

And the Beast returns is a mixed media installation specifically created for Pince. The bestiary is an ever-growing speculative collection of Fuzzy Earth.
Curator: Anna Zsoldos